Our Painting, Staining, and Drywall Installation and Repair Services
We offer a variety of services to meet all of your painting needs. Our team is experienced in all aspects of painting, from preparation to application, and we use only the highest quality materials in our drywall installation work to ensure a long-lasting finish. We take pride in our work and are committed to providing you with exceptional service every step of the way.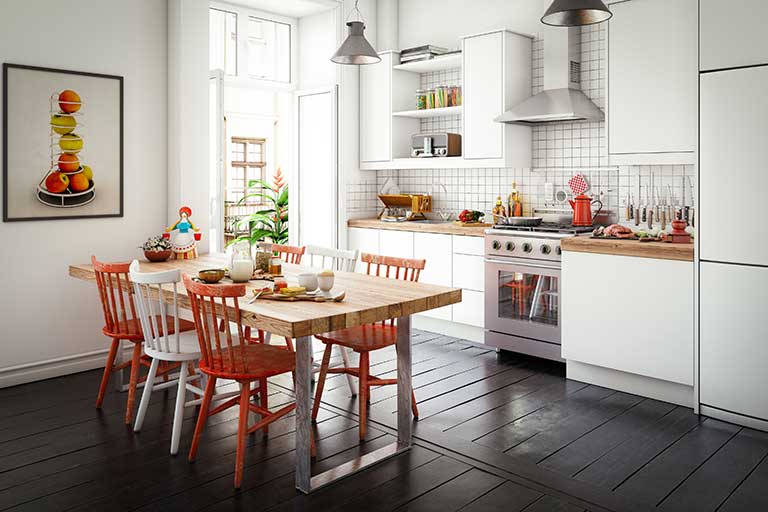 Residential Painting
Our team can transform your home's exterior or interior with a fresh coat of paint. Whether you need a single room painted or your entire home, we can help you achieve the look you desire. We take great care in protecting your home and belongings during the painting process, and we always leave the work area clean and tidy.
Commercial Painting
We understand the importance of maintaining a professional appearance for your business. Our commercial painting services can help you achieve a polished look that will impress your customers and employees. We work efficiently to minimize disruption to your business operations and are happy to accommodate any special scheduling requests you may have.
Drywall Installation
We also offer drywall installation services to help you create a smooth, even surface for your walls. Our team can handle everything from minor repairs to complete installations, and we take the time to ensure that all seams are properly taped and sanded before painting. We can also assist with texturing and other finishes to give your walls a unique look.
Cabinet Painting
If you're looking to update the look of your kitchen or bathroom without the expense of a full remodel, consider our cabinet painting services. Our team can transform your cabinets with a fresh coat of paint or stain, giving them a new lease on life. We take great care in properly preparing the surface and ensuring a smooth, durable finish.
Concrete Staining
If you have concrete surfaces that need a little TLC, our concrete staining services can give them a fresh new look. We use high-quality stains to achieve a range of colors and finishes, from solid colors to more natural-looking finishes that mimic stone or marble. We take care to properly prepare the surface and seal the stain to ensure a long-lasting finish.
Contact Us
Ready to get started on your painting project or drywall installation? Contact us today to schedule your free consultation. We'll work with you to understand your needs and develop a plan that fits your budget and timeline.
Phone: (803) 261-3897
Email: glorypaintingco@gmail.com
At Glory Painting Company LLC, we take pride in delivering quality workmanship and excellent customer service. Let us help you achieve the look you desire for your home or business.