Cabinet Painting
At Glory Painting Company LLC, we provide professional cabinet painting services to transform the look of your kitchen, bathroom, or any other room with cabinets. Our team of experts uses high-quality materials and techniques to achieve a flawless, long-lasting finish. We take pride in our attention to detail and commitment to customer satisfaction.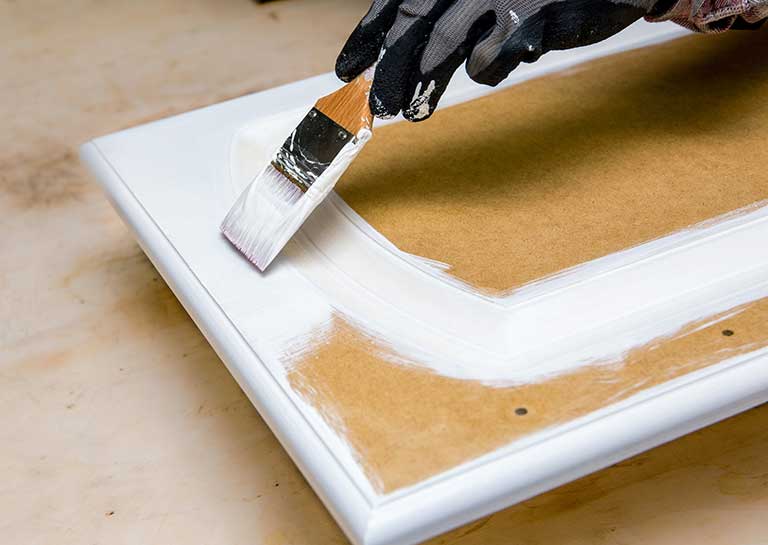 Benefits of Cabinet Painting
Painting your cabinets can be a cost-effective alternative to replacing them entirely. It can also give your cabinets a fresh, updated look without the hassle and expense of a full kitchen renovation. With our cabinet painting services, you can achieve the following benefits:
Save money: Painting your cabinets is a more affordable option than replacing them entirely.
Enhance aesthetics: Painting your cabinets can transform the look of your entire room, giving it a fresh, updated feel.
Increase durability: Our cabinet painting process involves using high-quality materials and techniques to ensure a durable finish that will withstand regular use.
Our Cabinet Painting Process
Our cabinet painting process involves the following steps:
Preparation: We carefully prepare your cabinets by cleaning, sanding, and priming them to ensure proper adhesion of the paint.
Painting: We use high-quality paint that is specifically designed for cabinets to achieve a smooth, even finish.
Finish: We apply a clear coat to protect the paint and enhance its durability.
Custom Cabinet Finishes
In addition to traditional solid colors, we also offer custom cabinet finishes such as glazing, distressing, and antiquing. These finishes can add unique character to your cabinets and create a one-of-a-kind look for your space.
Other Cabinet Services
We offer a range of other cabinet services to meet your needs, including:
Cabinet refinishing: If your cabinets are in good condition but need a refresh, we can refinish them to achieve a like-new appearance.
Cabinet repair: If your cabinets have any damage, such as scratches, dents, or cracks, we can repair them to restore their appearance.
Cabinet modification: If you want to modify the layout or design of your cabinets, we can help with that too.
Contact Us
Contact us today to learn more about our cabinet painting services and other painting solutions. You can reach us at (803) 261-3897 or email us at glorypaintingco@gmail.com. We look forward to hearing from you!