Commercial Painting
Our experienced team of painters uses the latest techniques and high-quality materials to ensure your business looks its best.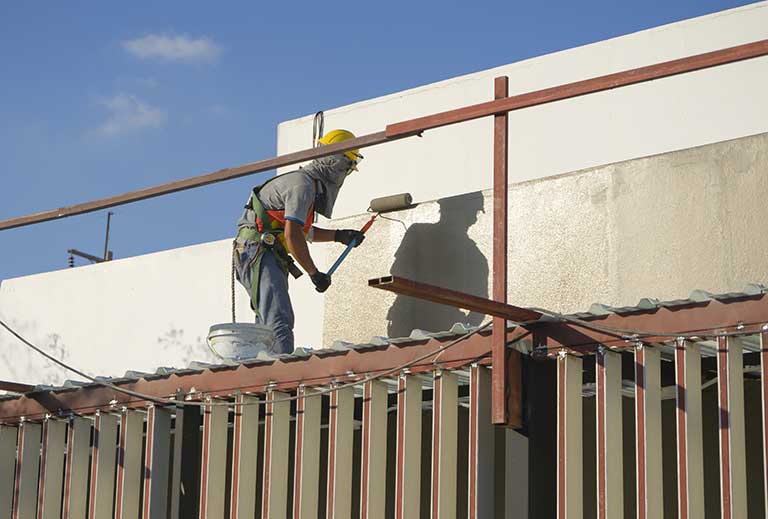 Interior Commercial Painting
Interior commercial painting can help improve the appearance of your business and create a welcoming atmosphere for your customers and employees. Our team of painters has extensive experience in painting a variety of interior spaces, including offices, retail stores, restaurants, and more. We take every precaution to minimize disruption to your business operations while delivering a high-quality paint job.
Exterior Commercial Painting
Your business's exterior is the first thing your customers see, so it's important to make a good impression. Our exterior commercial painting services are designed to help you do just that. We use high-quality paints that are durable and weather-resistant, ensuring that your business looks great for years to come. We work efficiently to minimize disruption to your business operations while delivering a beautiful, long-lasting paint job.
Specialty Coatings
We offer specialty coatings that can help protect and extend the life of your commercial property. Our coatings are ideal for high-traffic areas, food service areas, and other spaces that require extra protection from moisture, mold, and other types of damage. Our team of experts can help you select the right coating for your needs and budget.
Color Consultation
Choosing the right color for your commercial space can be a daunting task, but our team of experts can help. We offer color consultation services to help you choose the right color that will best reflect your business and create the atmosphere you desire.
Additional Services
In addition to our commercial painting services, we also offer a range of other services, including residential painting, drywall installation, cabinet painting, and concrete staining. Whatever your painting needs may be, we have the expertise and resources to get the job done right.
Contact Us
Contact us today to learn more about our commercial painting services and other painting solutions. You can reach us at (803) 261-3897 or email us at glorypaintingco@gmail.com. We look forward to hearing from you!