Drywall Installation and Repair
Our experienced team of professionals uses the latest techniques and high-quality materials to ensure your walls and ceilings are installed properly and look great.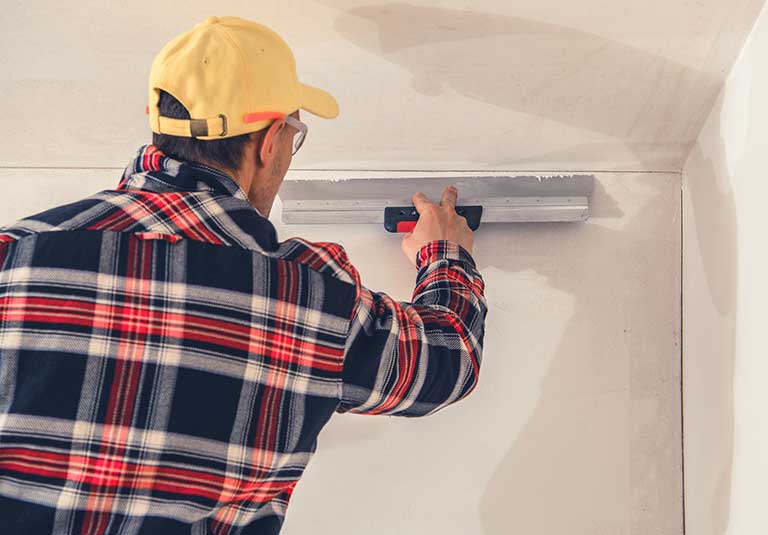 Residential Drywall Installation
We understand that your home is your biggest investment, and we take great care in ensuring your drywall installation needs are met with the highest level of professionalism and attention to detail. Our team of experts has extensive experience in hanging, taping, and finishing drywall for all types of residential projects, including new construction, home remodels, and repairs. We work closely with you to understand your needs and ensure that the final product meets your expectations.
Commercial Drywall Installation
As a business owner, you want to ensure that your workspace is functional, efficient, and looks great. We offer drywall installation services for all types of commercial projects, including office buildings, retail spaces, restaurants, and more. Our team of professionals is skilled in installing drywall on metal studs, wood framing, and other substrates, ensuring your walls and ceilings are installed properly and to your exact specifications.
Drywall Repair
If you have damaged drywall in your home or business, we can help. Our team of professionals has extensive experience in repairing all types of drywall damage, including holes, cracks, and water damage. We use the latest techniques and materials to ensure that your walls and ceilings look as good as new.
Acoustic Ceiling Installation
Acoustic ceilings, also known as drop ceilings or suspended ceilings, are a popular choice for commercial spaces and some residential settings. Our team of professionals is skilled in installing all types of acoustic ceilings, including those made from tiles and panels. We can help you select the right type of ceiling for your needs and budget, ensuring that your space looks great and functions well.
Additional Services
In addition to our drywall installation and repair services, we also offer a range of other services, including residential painting, commercial painting, cabinet painting, and concrete staining. Whatever your painting and drywall needs may be, we have the expertise and resources to get the job done right.
Contact us today to learn more about our drywall installation and repair services, as well as our other painting solutions. You can reach us at (803) 261-3897 or email us at glorypaintingco@gmail.com. We look forward to hearing from you!