Premium Exterior and Interior Residential Painting Services
Welcome to our residential painting services page, where we showcase our top-quality painting solutions for your home. We are Glory Painting Company LLC, a family-owned painting business with over ten years of experience serving Columbia, SC, and the surrounding areas. Our team of skilled painters takes pride in their work and strives to exceed our customers' expectations every time. We specialize in exterior and interior residential painting and offer a range of services to meet your unique needs.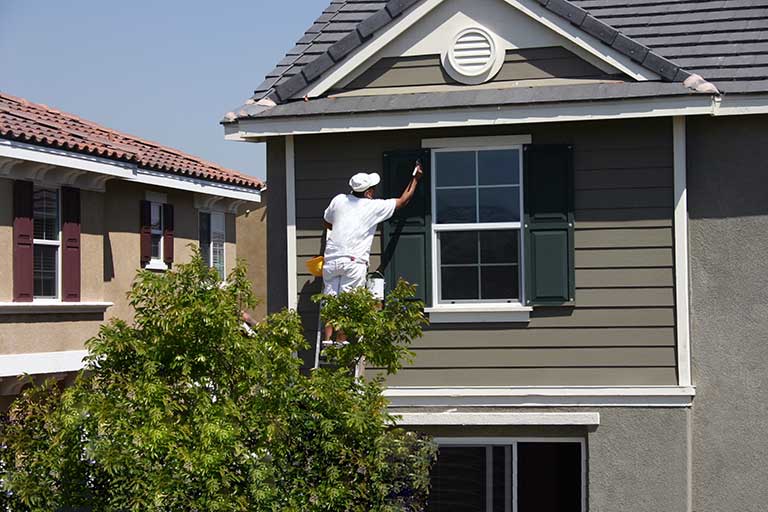 Interior Residential Painting
We understand that your home is your sanctuary, and that's why we offer interior residential painting services that can help transform your living spaces into the home of your dreams. Our skilled painters use the best quality paints and techniques to bring out the best in your interior spaces. We take every precaution to ensure that your home is protected during the painting process.
Our interior residential painting services include:
Walls: We can help you create the perfect ambiance in any room of your home with a fresh coat of paint on your walls. Our team of experts can help you choose the right color and finish to match your style and budget.
Ceilings: We can make your ceilings look flawless with our expert painting techniques that include proper preparation, repair, and application.
Doors and Trim: Our skilled painters can give your doors and trim a new life with a fresh coat of paint that matches your home's overall color scheme.
Cabinets: We can help you transform your outdated cabinets into stylish, modern masterpieces with our cabinet painting services.
Staircases: We can give your staircase a new look with a fresh coat of paint that will complement the rest of your home's decor.
Exterior Residential Painting
We also offer exterior residential painting services that can help enhance your home's curb appeal and protect it from harsh weather conditions. Our skilled team of painters uses high-quality paints that are durable and weather-resistant, ensuring that your home looks great for years to come.
Our exterior residential painting services include:
Walls and Siding: We can give your home's exterior walls and siding a fresh look with a professional paint job that can help protect them from weather damage.
Trim and Doors: Our skilled painters can also freshen up your home's trim and doors, making them look as good as new.
Decks and Fences: We can help restore your home's outdoor living spaces with our expert deck and fence painting services.
Contact Us
At Glory Painting Company LLC, we are committed to providing our customers with the best painting solutions possible. If you are interested in our exterior or interior residential painting services, please don't hesitate to contact us. You can reach us at (803) 261-3897 or email us at glorypaintingco@gmail.com to schedule a consultation. We look forward to hearing from you!